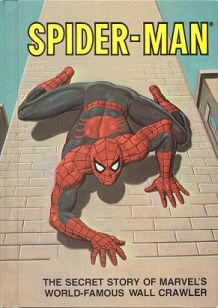 Spider-Man: The Secret Story (1981, Ideals)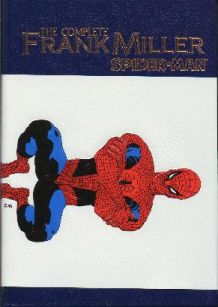 The Complete Frank Miller Spider-Man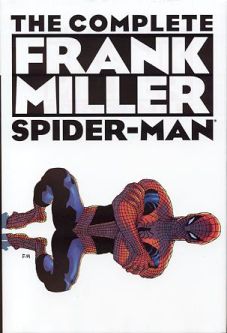 The Complete Frank Miller Spider-Man, 2nd Print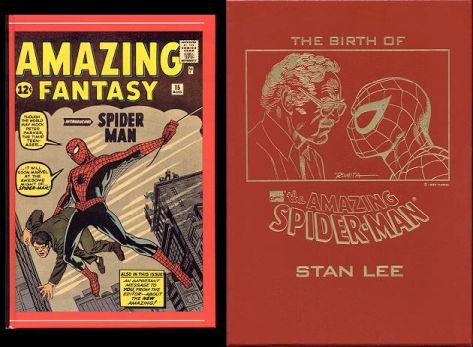 The Birth Of Spider-Man (Box AmazFan 15, CD, Ring)
The Amazing Spider-Man 500 Covers, 1962-2003
Spider-Man: Wizard Masterpiece Edition
Spider-Man: Back In Black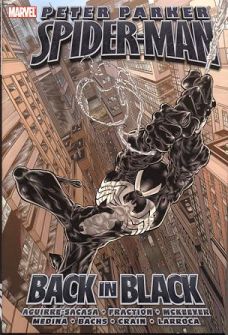 Peter Parker, Spider-Man: Back In Black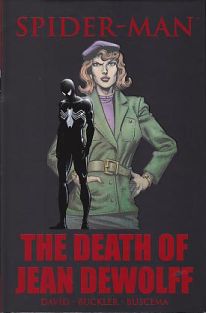 Spider-Man: The Death Of Jean DeWolff, book market edition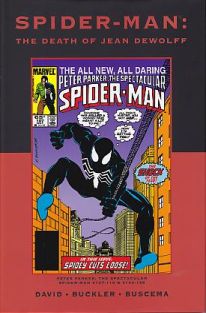 Spider-Man: The Death Of Jean DeWolff, direct market edition
The Amazing Spider-Man: The Graphic Novels
Spider-Man & Wolverine, by Zeb Wells & Joe Madureira
Spider-Man By Roger Stern, Omnibus (2014), book market edition
Spider-Man By Roger Stern, Omnibus (2014), direct market edition
Spider-Man By Roger Stern, Omnibus (2021), book market edition
Spider-Man By Roger Stern, Omnibus (2021), direct market edition
Spider-Man By Todd McFarlane, Omnibus (2016)
Spider-Man By Todd McFarlane, Omnibus (2021)
Spider-Man By Todd McFarlane, Omnibus (2021)
Spider-Man By Todd McFarlane, Omnibus (2021)
Spider-Man By By David Michelinie & Erik Larsen, Omnibus
Spider-Man's Tangled Web Omnibus, book market edition, Glenn Fabry cover
Spider-Man's Tangled Web Omnibus, direct market edition, Lee Weeks cover
Spider-Man Vs Venom Omnibus (2018)
Spider-Man Vs Venom Omnibus (2023), book market edition, Todd McFarlane cover
Spider-Man Vs Venom Omnibus (2023), direct market edition, Mark Bagley cover
Spider-Man: Ben Reilly Omnibus
Spider-Man By John Byrne Omnibus
Spider-Man: Ben Reilly Omnibus Vol. 2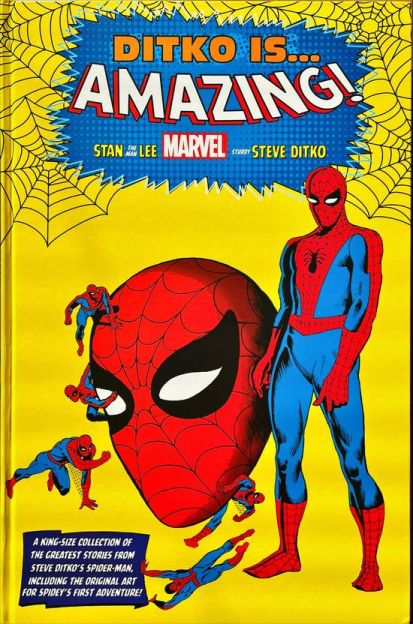 Ditko Is... Amazing!
The Spectacular Spider-Man: Lo, This Monster
Spider-Man: Miles Morales Omnibus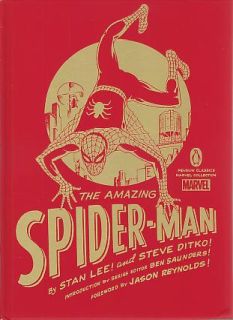 The Amazing Spider-Man (Penguin Classics)
Do you have anything to add to or say about this site?
Please, contact and I'd be happy to respond!
DISCLAIMER:
Publications, titles of publications and characters appearing therein are
©, ® and/or ™ of their respective publishers, authors or creators.
This site is for fan enjoyment only. No copyright infringement is intended.